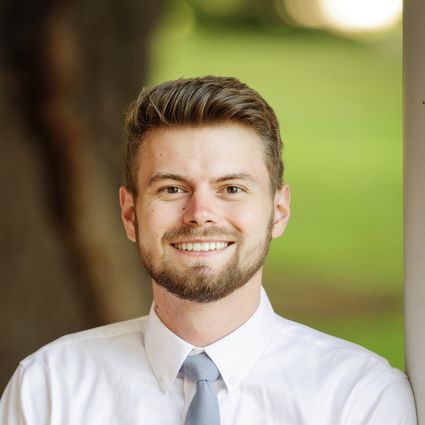 Colby Larson
Real Estate Broker
A little about me
and why I love real estate
Upon graduating from Washington State University in
Finance (Go Cougs!), Colby knew that a career in real estate was exactly what
he wanted to pursue. Born and raised in Milton, WA, where he currently resides,
Colby seemed destined to work in this industry, even from an early age. Prior
to his college years, you could often find him working on residential
construction sites. Colby enjoyed that time assisting his father, of Parthenon
Pacific Construction, in the building of custom homes. This experience helped
Colby to gain a vast understanding of the construction process and all that it
entails. Pair that with his knowledge in finance, along with his personable
attitude, and you'll find what makes it possible for Colby to provide the
utmost care and expertise for his clients.
While he's exceptional in his profession, Colby sure
does know how to relax and unwind when he's not assisting clients! A
self-proclaimed thrill seeker, he strives to make the most out of his spare
time. In the summer months, you can find Colby making a splash! He loves
spending time out on the open water, whether boating, wakeboarding or surfing –
he enjoys it all! During those winter months, he finds joy in heading to the
mountains to snowboard. A real music buff, Colby can be spotted at concerts and
music festivals alike!
Whether you're relocating, buying or selling real
estate… whether for personal or investment purposes, Colby is here to help you
close the deal with ease. He aims to guide you through the transaction process,
provide professional advice based on your needs, negotiate contract terms, and
maintain open communication with frequent updates.