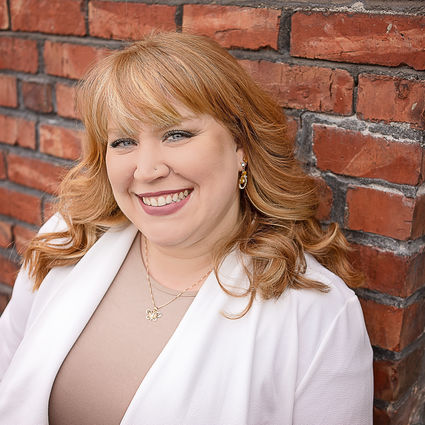 Missy Gregory
Real Estate Broker
A little about me
and why I love real estate
Say hello to Melissa "Missy" Gregory, a real estate agent with Washington Realty Group!
Born in Puyallup, and a resident of Southern King County for most of her life, Missy's
no stranger to our beautiful PNW landscape! When you need an area expert, she's
the one to call! Missy stands ready to put her professional experience & knowledge to the test, for you!
After dedicating several years to her work as a Litigation Paralegal, Missy had a realization. Through that experience, she had learned what her true passion was: helping
people to navigate around life's many hurdles. This discovery is what
ultimately led Missy to obtain her Bachelor's Degree in Business Management.
She was determined to find new & exciting ways to accomplish her life's
intent… that's when it hit her - real estate! Missy decided this would be the
perfect path for achieving her goals of turning others' dreams into reality!
Her driving force is to assist families, whether big or small, in finding the
perfect place to hang that "Home Sweet Home" sign!
When she's not busy thumbing through the MLS in search of the best properties, you can usually find Missy enjoying all the scenery. She loves spending time at the beach (Ocean
Shores, specifically Roosevelt Beach, is her home away from home), or cruising
up Hwy 410, enjoying the wondrous mountain air. At home, when Missy's not being
entertained by Chip, her trusty Chocolate Lab, she's likely to be spending
quality time with family & friends. That's not all, though! With a true
servant's heart, Missy's on a mission to become a CASA (Court Appointed Special
Advocate) volunteer. Missy hopes to make life-changing differences, acting as a
voice for children who have experienced abuse or neglect.
Give Missy a call today – she's ready to help in every way!