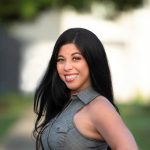 Nicole Dawson
Real Estate Broker
A little about me
Nicole believes real estate is a powerful thing since home is where milestones and memories are made. Her passion and drive, years of experience in listening to and working with clients in both of her businesses, attention to detail, creative eye and competitive spirit will all be assets in helping you find your dream home.
Nicole was born and raised in Auburn, Washington in a beautiful home where her parents still reside.
A graduate of the Art Institute of Seattle, Nicole used her skills to build her own successful photography business. Branching out into real estate photography peaked her interest in becoming a real estate broker.
Previously, Nicole built her own personal training business in Los Angeles after having been a professional fitness competitor for over 12 years. During that time, she gained numerous titles including Miss Fitness America and USA National fitness champion. She was also featured in television shows like "Dr. Phil's Ultimate Weight Loss Race" and "Extreme Makeovers" where she discovered she truly loved helping people reach their goals.
After having children, Nicole and her husband decided moving back to Washington state would be ideal for raising their family.
Nicole is thankful to have amazing clients who become friends and part of her network.