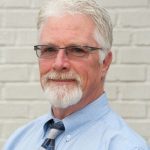 Dan Hunt
Broker & Property Manager
A little about me
Born and raised in the NW, a native to these great lands. My experience is 17 years in almost all aspects of Real Estate.
Home Sales: from working with first time buyers to experienced buyers, working with sellers from luxury homes to vacant land.
Property Management: We stay on top of the ever changing rental regulations and rules and common practices. These days I specialize in full property management, from marketing to move in and move outs.
Hire me to find the best tenants possible for your home and most importantly, keep yourself out of the courtroom for your rentals. From advertising and marketing to screening and getting the best tenants available on a rental contract as fast as possible to minimize your vacancy time and at a rental rate that Owners will be able to live with.
Maximize your home's value and your time with SJC Management Group.