We Know Real Estate.
Request our complete guides, free! You'll receive top down picture of nearly everything you need to consider as a real estate buyer or seller in any market. Get more informed by requesting our guides below!
Learn more about
Top 10 things you need to know before selling your home, including tips for low cost improvements for a better selling price Discover how you know when it is right to make that repair, and knowing when and how to invest in your house A complete step by step breakdown of real world facts VS real estate reality TV shows, comparing and contrasting the differences The Seven Steps to Owning a Home, and how to maximize the success of your transaction every step of the way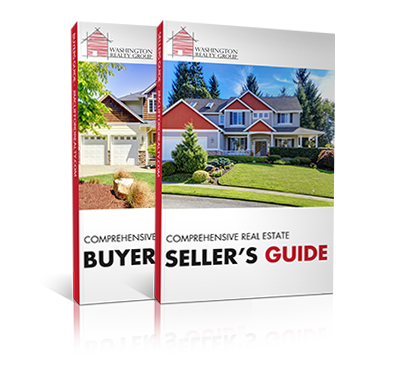 Download the guides below or ask a question and we'll answer promptly!
Contact Our Team
SEE WHAT OTHERS ARE SAYING
Love the Riddles Section
Very clever and entertaining way to answer real estate questions! Please add more.
Recently listed and sold a property in the Puyallup
Recently listed and sold a property in the Puyallup, WA area with Jim Clifford and his expert team at Washington Realty. The sale was a difficult one as the home had been a rental for 15 years. But Jim and his team did a terrific job. Jim co-listed with SJC Management Company, because it was in my (the seller)best interest. Thanks to everyone on Jim's team and to Dan Hunt of SJC Management. Professional, knowledgeable, and responsive!
Jan Giunta
,
Puyallup, WA
They went above and beyond my expectations
Jim, Dianna and Jacquie were incredible in helping me sell my house . They went above and beyond my expectations
Brooke Thomas
,
South hill
My whole family is exceedingly grateful
Hi Jim!
Thank you so very much for all of the time and effort you put in to getting our house sold. My whole family is exceedingly grateful for everything you did and your compassion during such a difficult time. If I hear of anyone looking to buy or sell, I will be sure to send them your way.
Your gift card couldn't have been timed more perfectly—thank you! I found myself in desperate need of a new mouse for my computer and wanted to get a good one that would last for years to come. Now I can!
Thank you for everything, Jim. You have been a blessing!
Thank you
Hi Jim,
Thank you so much for the Amazon gift card. How thoughtful!
And thank you also for all your efforts in helping us sell the house.
Thank you so much for everything
Hi Jim,
I just want to tell you how much Anna, Jack and I appreciate all of
the hard work you've done for us. I especially want to thank you for
your patience, always answering my many questions, We could not have
had a better man.
Thank you so much for everything.
All the best,
Tony
Couldn't have done it without you!
Thank you so much for making this process of selling the house so easy! It was much easier than we expected and literally painless –
Thank you so much for being there all this time and attending to all the little needs – couldn't have done it without you!
Tom & Sandra
Yipppeee We have recording numbers!!!
It was a true pleasure working with such a wonderfully organized crew.
Jim, you are a celebrity in real estate and I am glad I was finally able to work a deal with you!
The professionalism and grace you guys display in your work is amazing. Thank you all again!
Jason Clifford / Jim Clifford with Washington Realty deserve a 10!
From start to finish the entire team shined. Where do I start?
Top Dollar for my Home $ (much higher than expected)
Pre-Market Analysis (nice presentation along with walking the property)
Technology for Signing (made signing documents during work hours and on the golf course very easy)
Marketing – Signage, Flyers, Pictures, Web, Video ( The video virtual tour is a must.)
Schedule Flexibility
Referrals to Contractors for Needed / Suggested Repairs (saving me money)
Staff (very friendly and fewer points of contacts)
Negotiations (I was ready to give away the farm for repairs requested and they were able to negotiate a much more appealing outcome)
Time on Market (I am confident due to completing the suggested repairs before listing was why the home sold & closed quickly along with not creating additional inspection request = $ loss)
Don't fool yourself with big name realty companies. Washington Realty Group delivers everything and more without a doubt.
Great Company to work for!