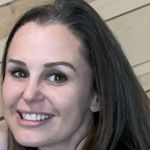 Ashley Graham
Real Estate Broker
A little bit about me...
Hi, I'm Ashley, and I am excited to help you with your home buying experience! Being involved in Real estate has been a passion of mine since buying my first home in 2010.
The excitement of being a first-time home buyer and going through the process with my realtor was such a positive and fun experience. I knew then, I wanted switch roles and be that person helping new home buyers.
Washington has been my home for the last 30 years and I love so many things that the Pacific Northwest has to offer. In my free time I love to travel, always trying to find something new that Washington and beyond has to offer, creating memories with my family, and appreciating "the moment".
I have spent most of my professional life in healthcare, dedicated to helping others in need and developing relationships with the community along the way. Now I want to take my passion to help others into real estate, helping individuals like yourselves achieve your goals in finding your dream home!