Buy Your Home with
Washington Realty Group
So you're thinking of buying a home? We can help!
If you are just starting to look for a home, you've come to the right place. This website is set up so that you—the buyer—can easily search and find helpful tips to buying a home. Our listings come straight from the NWMLS and are updated at least once a day, sometimes more. When you find a home on our website, you can rest assured that the status of the home is more accurate then you will find on the national real estate portals–which are known for having inaccurate data. This website is mobile-friendly, so you can use it on any web browser on any device. When you sign in to save your searches, you can get to your account from anywhere.
Our buyer agents live in the area and can help you find the home that meets all of your criteria for price and location. Our agents have been working the area for a long time and are extremely knowledgeable. If you name any address in Pierce or South King County, there is a good chance our agents can picture the street–and maybe even the house–in their mind. They most definitely have no need for GPS!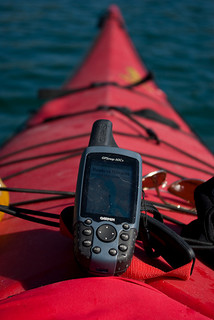 The secret to helping you buy a home is knowing what the seller wants. You might be thinking that they just want the highest price, but this isn't always true. Sometimes closing the deal fast, finding the right type of buyer, or the preferred type of financing, is considered more important than the price. Washington Realty Group's buyer agents are here to represent you and your offer to the seller in the best possible light. When you're ready to buy a home, we will prepare the offer–which starts a domino effect of the hundreds of steps that need to be fulfilled to get your home. We are here to advise you when needed and to make sure that each step along the way is completed. The main steps include the offer and purchase contract, the loan process, home inspection, appraisal, closing preparations/duties, and closing.
Washington Realty Group was developed by Jim Clifford over the past 25+ years, and specializes in bank-owned homes. During the past few years we have dealt with 150 to 250 homes per year. Our close relationship working with banks has provided insight into what banks look for in a buyer. Banks have all sorts of rules, forms, processes, restrictions, personnel and deadlines that have to be appeased to make sure the deal goes through to completion. Our office staff has an excellent knowledge of all of these procedures, which can be utilized to help the buyer.
One of the main differences between bank-owned homes and traditional sales is the ability to negotiate. When buying a bank owned home or a short sale, there is not much negotiating, since these types of sales are usually "as-is." When buying a traditional-sale home, there is more room for negotiations and we have more ability to create an offer which benefits you, the buyer.
Contact us during any step of the process and we will help you get the home you deserve!