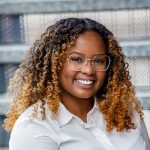 Chantelle Thompson
Real Estate Broker
A little about me
The Pacific Northwest has always been home to me and I hope to find everyone who wants to live here the home of their dreams. I've lived in Washington state since I was 5 years old. On my travels through many states and countries nothing has compared. From the evergreen forest that stretches for miles to the beautiful mountains I get to see every day.
Prior to obtaining my real estate license and joining the real estate industry I graduated from the University of Washington Tacoma with a bachelor's degree in business and a minor in corporate social responsibility. With my knowledge of finance, investments, and my ability to understand the market I can find the home that perfectly fits my clients current and future needs.
My approach for my clients is to make the process as smooth as possible. I'm dependable, reliable, and lovemaking sincere and meaningful connections. Let me make you at ease and before you know it you'll be telling your family about your first house. Connect with me today so we can start finding the home of your dreams.